时间:2018-09-20 来源:液压旋转接头 作者:德威迩 点击:2427次
Dewel rotary joints for the tyre industry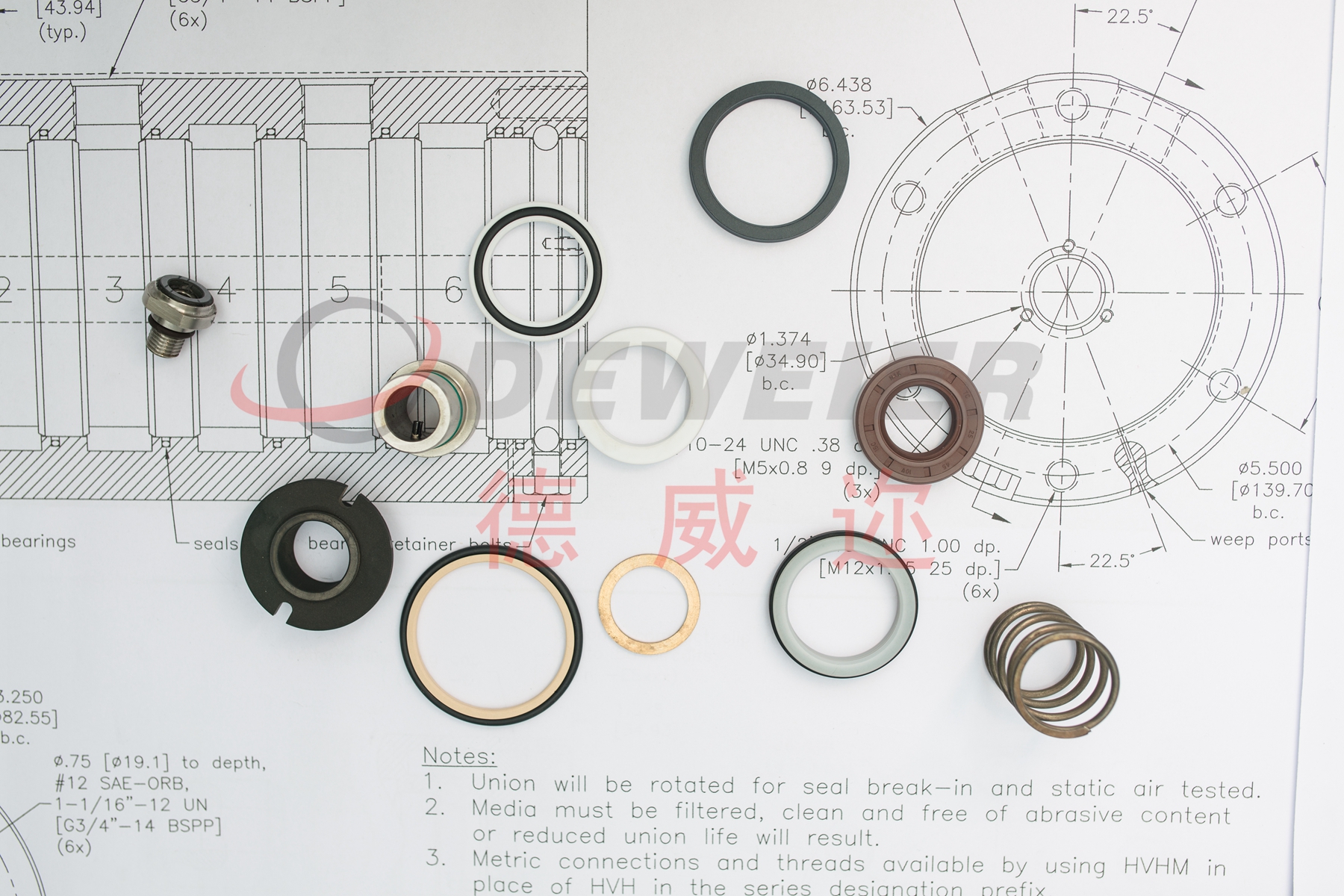 Rotary joints
are required for feeding media (water, steam, thermal oil, air, etc.) into rotating drums, shafts or spindles.
The cooling and heating rollers of many types of machine used in the rubber processing industry are fed with these
media in order to ensure the necessary process temperature of the drums.
Rotary joints are found in the entire manufacturing process in the tyre industry. The blades of the mixers, the coolingand heating rollers of the extruders and calenders, the roller head systems, etc. are tempered with rotary joints. Theseare usually positioned at the end of the rotating machine components and form the interface to the stationary pipelines.
At the heart of every rotary joint is the rotary seal. Their reliability and long life span are crucial for the machine operators.In the155 series, DEWEL employ a cartridge system with bellows that makes springs or O-rings redundant – a reliable and robust construction.
The cartridge system plays to its strengths in continuously operating production plants where long service lives and short maintenance times are important. The bellows solution, which has proven itself over several decades, more than pays off for the operator, even if it is somewhat dearer. Production standstills cost several times that, because in addition to thepersonnel and machine repair costs, the restarting of the machine affected usually also produces scrap. In case of extreme loads, the higher procurement costs pay for themselves within a few weeks of operation.
However, the manufacturers of rubber processing machines can also benefit from an optimised rotary joint. The rotary joint sits on the end of the shaft. If it is shorter or can even be integrated in the shaft journal of the drum, then the entire machine can be made narrower. Costs can be saved just through the reduced width of the machine frame and the entire support structure with itsreinforcements, thus reducing the machine price without loss of quality. With the same performance the machine is simply less expensive and can establish itself better in the market.
DEWEL keeps more than 2000 different rotary joints and swivel joints in stock for its customers in the sizes ¼" to 300 mm.These can be sent on their way to the customer's factory within hours. Delivery times are something of a rarity in Hanau.